Executive Concierge Services
Exploring the diversity of Costa Rica, can leave you breathless! So much to see and so many experiences to live! Where do you start?
Jaco Tour & Sportfishing can sculpt a holiday package for the most discerning client. We would be pleased to arrange the following services during your stay or before you arrive:
-Transportation
-Tours
-Golf
-Sportfishing
-Spa visits
...and much more
Whether you are seeking rustic adventures or lavish pampering, Jaco Tours Sportfishing  will ensure your experiences in Costa Rica are unforgettable!
We make living your Dreams….easy!
Zip-Lining ,Vista los Suenos
Crocodile Tour
Arenal Volcano & Hot Springs
Poas Volcano & Coffe Tours
Rainforest Adventures
Costa Rica Canopy Tours
Carara National Park
Tortuga Island Tour
Manuel Antonio National Park
White Water Rafting
Horseback Riding
Surfing
Snorkeling
Sea Kayaking
Sport Fishing
Car Rental
Personal Chef Services
Massages-Facials-Waxing-Body Scrubs-Body Wraps,
Epecialists in: Physical Therapy Holistic.
Making restaurant reservations
Arranging for spa services
Recommending nightclubs & Bar
Jaco Tours & Sportfishing - beachfront vacation rentals in Jaco, Costa Rica.
Choose between multiple condominium complexes that dot Jaco's 2.5 mile coastline. Why come to Costa Rica and stay in a hotel when you can enjoy one of Jaco Tours & Sportfishing. beachfront vacation condo rentals for the same rate as a 5 star hotel.
Our vacation condo rentals feel like a home away from home;
each unit comes fully furnished down to the silverware and towels. Unlike a hotel, our condos can accommodate groups of friends and family traveling together.
Featuring 2 – 3 – 4 bedroom condos and penthouses. Each of our vacation rentals offer breath-taking ocean views, private terraces, spacious living areas, state of the art kitchen appliances and more.
Jaco Beach is located on the inside edge of Costa Rica's north pacific gulf. Only an hours drive from the international airport in San Jose; Jaco is the nearest beach town and go to destination for travelers flying into the Costa Rica. Discover what makes Jaco beach one of the most popular vacation destinations in Central America!
If you have any questions or would like to check availability, please E-Mail us at info@jacotoursportfishing.com
Real State service:
We also help you to find the best house or property in Costa Rica.
Personal Chef
Jaco Tour Sportfishing, Offers to everyone the best Gourmet Cuisine and pastry. The best cuisine experience from the convenience of their stay with family and friends.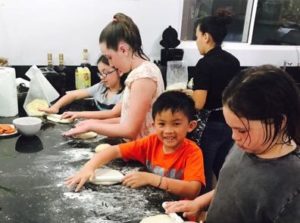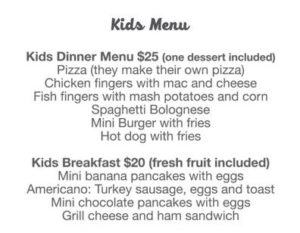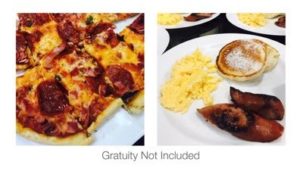 A gift for the body, mind & soul
Counting with a wide range of massage therapy services, we tailor our massages to meet each individual's unique needs. We offer over tens years of hands on experience and a combined total of over 2,000 hours of instruction. Adventure Tours Costa Rica is proud to offer the following services: