Jaco Tours & Sportfishing is one of the most trusted concierge companies in Jaco Beach, with more than 7 years of experience we can guarantee a great experience in your vacations – Jaco Tours & Sportfishing can provide all you need to have an unforgettable vacation in Costa Rica. Created in 2010 our main goal has been make your vacation in Costa Rica as you like, our team know very well all the areas in this beautiful country, all our drivers are professionals, certificated and bilingual, our vans are new and with all the insurance. Why you can consider us We are your best contact in Costa Rica, we have great people focused in customer service and we always try to provide a best service. Jaco Tours & Sportfishing has been created by Jose Solis who has a lot of experience in travel and concierge service in Costa Rica.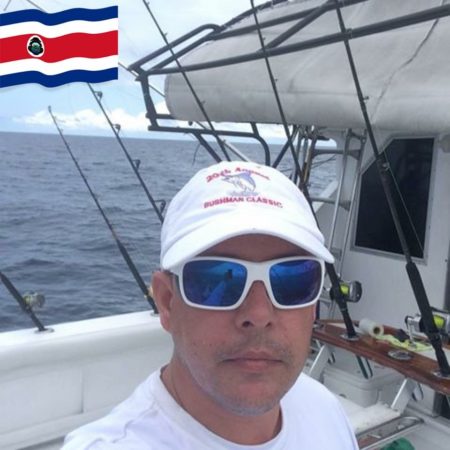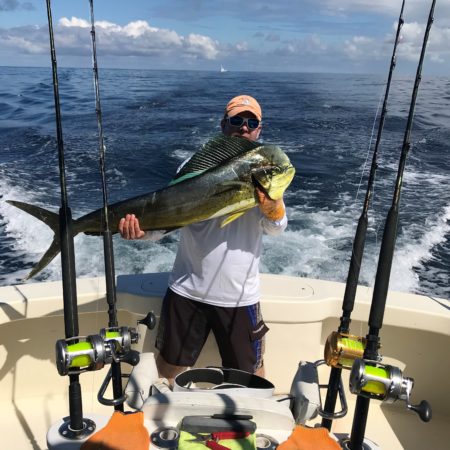 There are others companies in Jaco with similar names, don't let them trick you, our official sites is www.jacotoursportfishing.com
Please contact us at Mobile: (506)-8838-3455  Or  Office: (506) 8838-3455
Also you can Call/Whatsapp:  (506) 8838-3455
Mail: info@jacotoursportfishing.com
Address: Jaco, Costa Rica, Pastor Díaz Av. Plaza Coral, local # 20 Central (Jacó, Puntarenas, CR - 61101)
About Costa Rica
Costa Rica is a country located in Central America that has unlimited tourist potential and is ranked as one of the most visited international destinations. One of Costa Rica's main sources of income is tourism. Costa Rica is a democratic and peaceful country, and it has not had an army since the year 1949. Although the country is small and it covers only 0.03 % of the surface of the globe, it proudly shelters a 6% of the existing biodiversity in the entire world. 25.58 % of the country is composed of conservation and natural protected territory. Costa Rica is also an attractive country for investment and it offers great potential for the establishment of important multinational companies, thanks to the outstanding academic level of its population, as well as the high standard of modern services and social and political stability.
Geography
Rugged highlands are found throughout most of the country, ranging from approximately 1,000 to 2,000 meters (3,000 to 6,000 feet above sea level). The Guanacaste Mountain Range, Central Mountain Range, and Talamanca Mountain Range are the main mountain ranges extending the entire length of the country. There are several active volcanoes (Arenal Volcano, Irazu Volcano, Rincon de la Vieja Volcano and Turrialba Volcano) and the country's highest mountain (Chirripo Hill) with a height of 3,819 m/12,530 ft. The country has a relatively long coastline in both the Atlantic and Pacific oceans, as well as a number of rivers and streams that attract specialist kayakers and rafters from all over the world.
Climate
In general, the climate in Costa Rica is very pleasant not only during the dry season, which extends from December to April but also during the rainy season, which runs from May to November. During the rainy season rain can be expected in the afternoons, on the other hand the mornings are usually sunny. Costa Rica has a tropical climate with an average temperature of 22 degrees C (72 degrees F) that increases considerably on the coastal areas. The changes in temperature are considerable and due to the short distances in this relatively small country, they can all be experienced in just one day. Due to factors such as the geographical location, the weather conditions, the formation of mountain chains, mountains, and valleys, this country experiences different microclimates that give a home to different types of vegetation. The following climates in the country can be categorized in the following regions : The high and cold region: With an elevation of 3,000 to 3,100 meters in altitude with temperatures of 0 degrees C. The hot region: The elevation is above 1,500 meters in altitude, with temperatures between 14 degrees C and 18 degrees C. The humid tropical region: The elevation is up to 1,100 meters in altitude with temperatures between 25 and 26 degrees C. The tropical region: Pertaining to the dry season, with temperatures between 26 and 27 degrees C. The inter-mountainous valley region with an elevation between 1,000 and 1,100 meters in altitude which is a characteristic of the central valley, with temperatures that range from 14 to 18 degrees C. Due to the weather characteristics and the topography of the country, different types of forests can be appreciated: the cloud forest, the rain forest, the dry forest, and the transition forest.
Enjoy the sun, but carefully
Going to the beach is a must when traveling to Costa Rica and a nice suntan is always possible. It is not advisable however, to try to tan in just one day because it takes 24 to 48 hours for the skin to produce melanin, a dark pigment that reduces the aging process caused by sunburn. The healthiest thing for you to do is to use a PABA-free suntan or UV sun blocking lotion.